Hope everyone had a wonderful holiday weekend!  Our weekend was AWESOME!  Friday we took the boys and got a few pictures of them playing on a gravel road by our house, splurged with some ice cream and played so well together all day!  Aunt Kim, Grandpa and Uncle Tom came by with some new t-shirts for the boys as well as some homemade pickled beets for me.  Daddy and I got to snuggle up and watch We Bought a Zoo….HIGHLY recommend it, great movie!  Saturday we worked in the yard some more, cleaned, went to the store and played.  We have been enjoying our new patio furniture!
Sunday after church and brunch our good friends, Katie and Reid, came to visit with their 2-year-old son, Owen, and 4-month-old son, Boone.  We also invited two other families over for a big BBQ!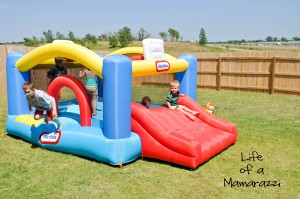 There were 9 kids and 8 adults.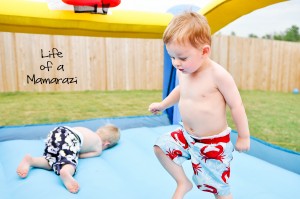 We jumped and jumped…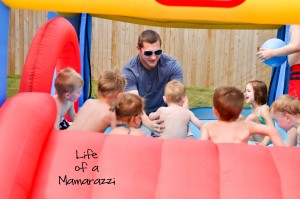 Even Daddy jumped!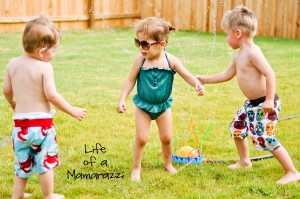 We had a fun new sprinkler!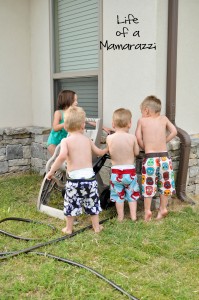 Of course kids find the hose cart so fun!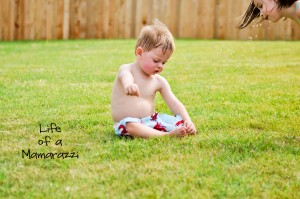 Sutton did not like the grass sticking to his feet!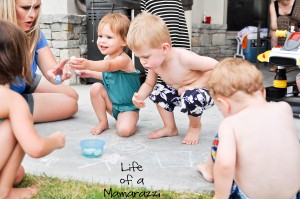 Katie is always sooo good with all the kiddos!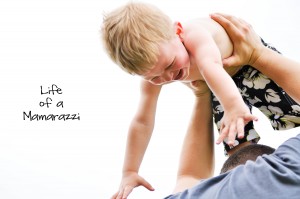 We grilled hot dogs and hamburgers and so much yummy food!
Spending some quality time with awesome people made my weekend perfect.
I loved being surrounded by old friends as well as new.
Until next post…
The Mamarazzi