We usually have a professional photographer take our boys' pictures and our family pictures but this year for their 2nd birthday I wanted to take them.  I'm no professional but I'm getting better and I ENJOY taking photographs so I gave it a try.
The first round I wanted to take inside with natural light with a white background, blue balloons and the boys in nothing but some jeans.  I was happy with MOST of them but Fynn would not cooperate as well as Sutton.
Sutton is my HAM!  I get the camera out and he is posing and cheesing it up!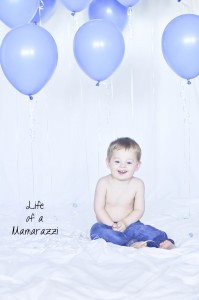 My little smiley guy!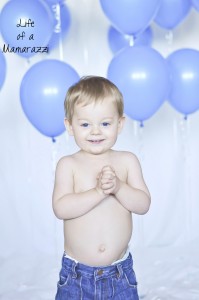 Love that BELLY!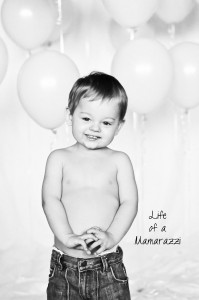 LOVE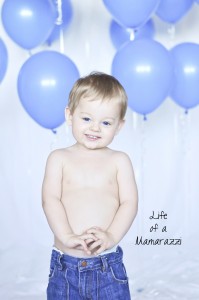 Like it in color as well.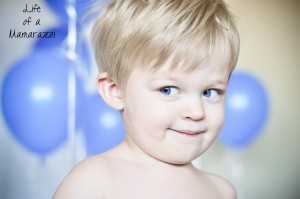 Fynn….my little ornery guy!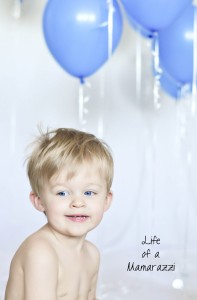 He wouldn't put down his bowl of goldfish so I had to work around it.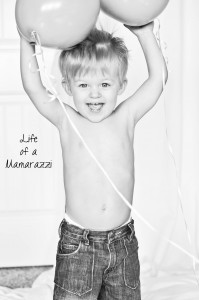 My backdrop is down but I LOVE this picture!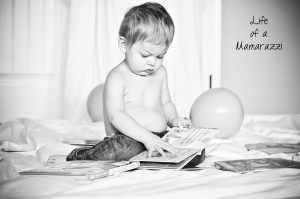 Finally I just got a ton of their books out and hoped they would sit still long enough to get a few.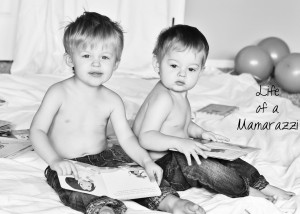 Fynn's face captures the entire photo shoot – SERIOUSLY MOM PUT THE CAMERA DOWN!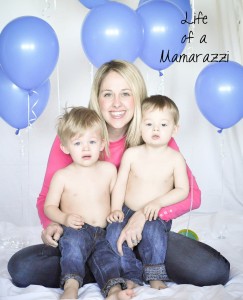 And thanks to my new TRIPOD & REMOTE I jumped in.
THANKS DAD & LINDA!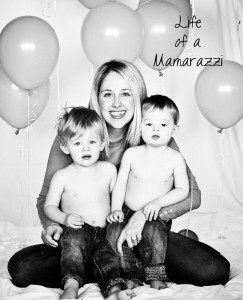 We also went to a field to get some outside ones but they didn't turn out GREAT.
May attempt those again one day soon.
Until next post…
The Mamarazzi